Digitouch Foto is a photographic service company located in Beijing. We combine western school and sports photographic processes and styles with local advanced products and competitive pricing. We provide our customers with quality products, friendly service, and great prices.
Our Philosophy
Listening to our customers and improving our product is a core value for us. Our goal is to make sure that school memories are captured in a friendly and supportive manner. We happily accept any suggestions to help us improve our service to you.
Our Service
Expert photographers trained to work with students -- our photographers are carefully screened and trained to capture award-winning smiles that will be preserved for a lifetime.

We have been donating to charity UNICEF since 2008, and hope it could help those who may need and spread the smile to all kids over the world.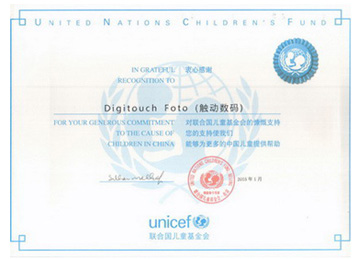 Contact us:
¡¡
Tel: (010) 5166-3340